DISCLOSURE: THIS POST MAY CONTAIN AFFILIATE LINKS, WHICH MEANS WE MAY RECEIVE A COMMISSION IF YOU CLICK A LINK AND PURCHASE SOMETHING. PLEASE CHECK OUT OUR DISCLOSURE POLICY FOR MORE DETAILS.
Look, I'm human, okay? 
I get tired of answering the same questions over. And over. And over again. 
Especially when they're kinda dumb. 
So, I'm putting all the frequently asked questions I get about stripping in one place (here) and will periodically update this post as needed. 
1. Can I strip without getting naked/showing my body/taking my top off?
Nope.
2. Can I strip without people touching me?
Also, no. 
Even in cities where it's "zero contact," expect contact. 
Now what you don't have to put up with is customers touching you inappropriately. Don't let anyone touch your pussy (unless they're paying extra and in which case is none of my business), your actual asshole (same applies), your neck (unless you're into that sort of thing), etc. 
Stripping is highly sexual, but it DOES require boundaries. 
3. What do I do with my coochie hair?
Keep it cute aka groomed.
Wax it, shave, trim it, who cares- most customers don't. Also, remember a strip club is generally dark as fuck so people aren't really able to check for your body hair like that. 
4. Can I strip with *insert bodily insecurity here?*
Yes. Get over your insecurities and work with what you got or pay to get it changed 🤷🏽‍♀️.
5. Do I have to suck dick/have sex to be a stripper?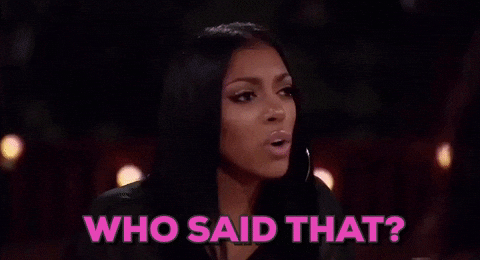 Literally no one is requiring you to do that.
6. How do I find a club to work at?
Google clubs near you.
Check out their social media profiles.
Go to the club in person as a customer.
7. What do I do if a customer touches me inappropriately?
My general rule is three strikes and they're out. 
If I have to physically remove your hands and verbally tell you to cut it out then the next time you try it I'm cutting the dance short. 
Get your money upfront if you can and if you can't, feel free to walk away without it. Usually, these types of dudes don't even have that much to begin with.
8. Do I have to get on stage?
Yes, unless you want to pay the DJ extra to skip your name, but that varies by club and some clubs don't allow you to skip stage sets at all. 
9. How much do I have to show?
Depends on the club- some clubs are totally topless, some clubs require you to wear pasties over your nipples, some are fully nude. Ask the club. 
 10. Do I need to know pole tricks?
No, but sometimes they help.
11. How do I get hired?
Go to the club.
Ask to see the hiring manager.
Tell them you'd like to get hired as a dancer. They might ask you about your experience, where you've worked before, etc. Make sure to have your ID and social security card just in case they ask.
Sometimes they'll either do a body check or make you audition on stage which will probably just be three songs on stage (like a regular stage set).
12. How do I get my money?
You either pick it up or collect it yourself or a money "sweeper" (who's an actual club employee0 will come by and bag it up for you. Some clubs then allow the sweeper to give you the bag or they'll hold on to it till the end of your shift or close and give it to you then.
If you're dancing in a section or for a customer or on stage with another girl or a group of girls then the same applies, but you'll have to split the money equally.
13. My boyfriend doesn't want me to strip, what do I do?
Leave him.
14. What do I tell my family if I don't want them to find out that I dance?
Tell them that you bartend or waitress at an establishment with similar hours to the strip club you work at.
15. I'm nervous, what do I do?
Read this post here and boss up for the check 🤷🏽‍♀️.
16. How much do you make?
Nunya.
17. I'm *insert underage age* and I want to strip…
Leave me alone.*
*Try actually living life first.
18. Will tattoos or piercings negatively impact my tips?
I doubt it.
19. How do I talk to customers?
The goal is to make each customer feel super special and that they're the most interesting person in the world.
20. I didn't get hired, now what?
Try again, either at the same club just at a different time or at another club.
21. I don't have any experience, I'm scared, etc. Will I be alright?
No one starts out with any experience in the beginning. You'll be fine.
22. What's your workout plan/what do you eat?
………. yikes, sorry. I rarely workout and my nutrition plan is shit.
Let me know what y'all figure out though 😩.
23. How do I give a lap dance?
What this video.
24. I live in Houston, can I come to the club with you and have you show me the ropes?
No, sorry.
25. How do I twerk?
Watch this and this and then practice.
26. What do I wear?
Get you a pair of pleasers and an outfit from your local adult store to start out.
27. How do I deal with rude customers?
Say fuck them. Shit on their entire existence. Leave. Do whatever you want to do. Just whatever you don't get in your feelings about it and let them mess with your ability to make money. 
28. What's it like to dance in *this city*?
Girl, idk.
Feel free to ask me about Houston, though.
29. What do I do with all the money I make?
Pay your bills and save, save, save.
30. Can I dance part time/on the side?
Yeah, of course.
---
There you have it.
Now please don't ask me again 😩.
Feel free to leave any additional/general questions you have in the comments.